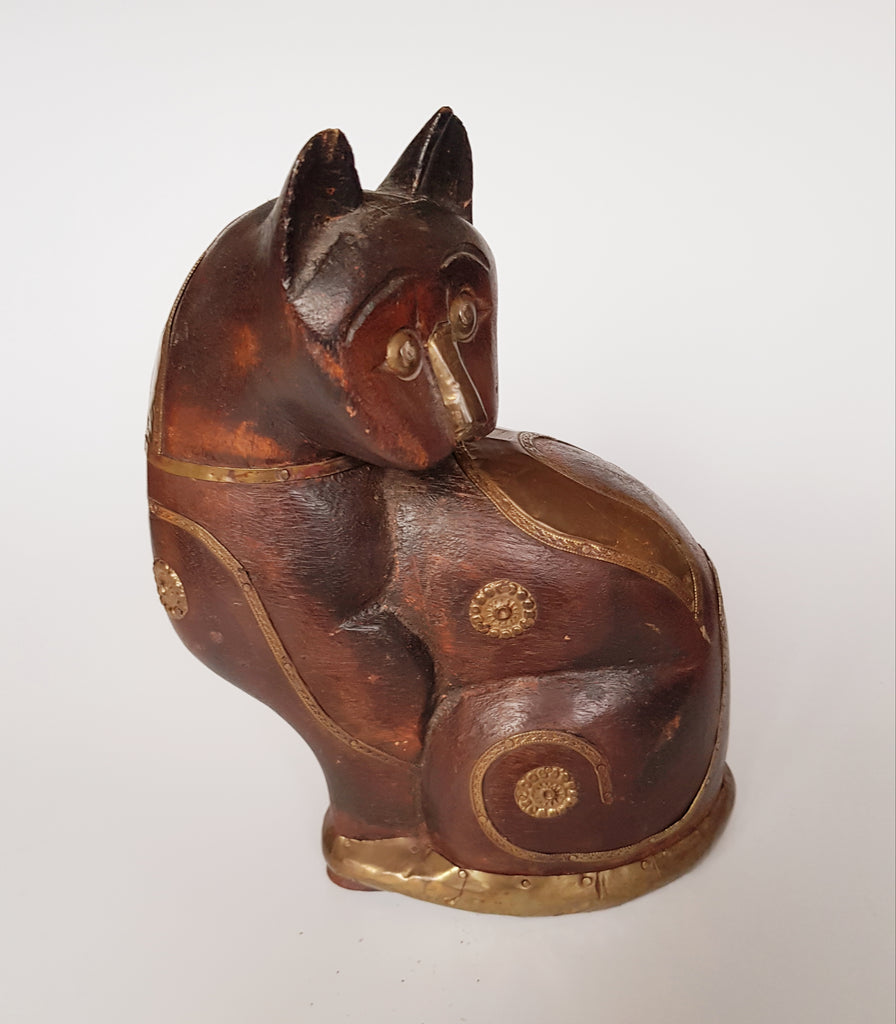 Vintage Hand Carved Wood & Brass Cat Statue from Jaipur, India
$110.00
A vintage hand carved wood & brass cat statue from Jaipur, India. A traditional symbol of endurance hand carved by the creative artisans of Jaipur.
Made of natural wood, hand painted and polished individually. A perfect addition to your collection of cats. It weighs 1 kg. Its measurements are Height 18 cm, Width 17 cm, Depth 8 cm. It is in a very good condition. Collectable. Collectors' item.
Free postage and packing for all items with a shipping address in the United Kingdom and Northern Ireland. £9 postage and packaging for the rest of Europe. £15 postage and packaging for the rest of the world.