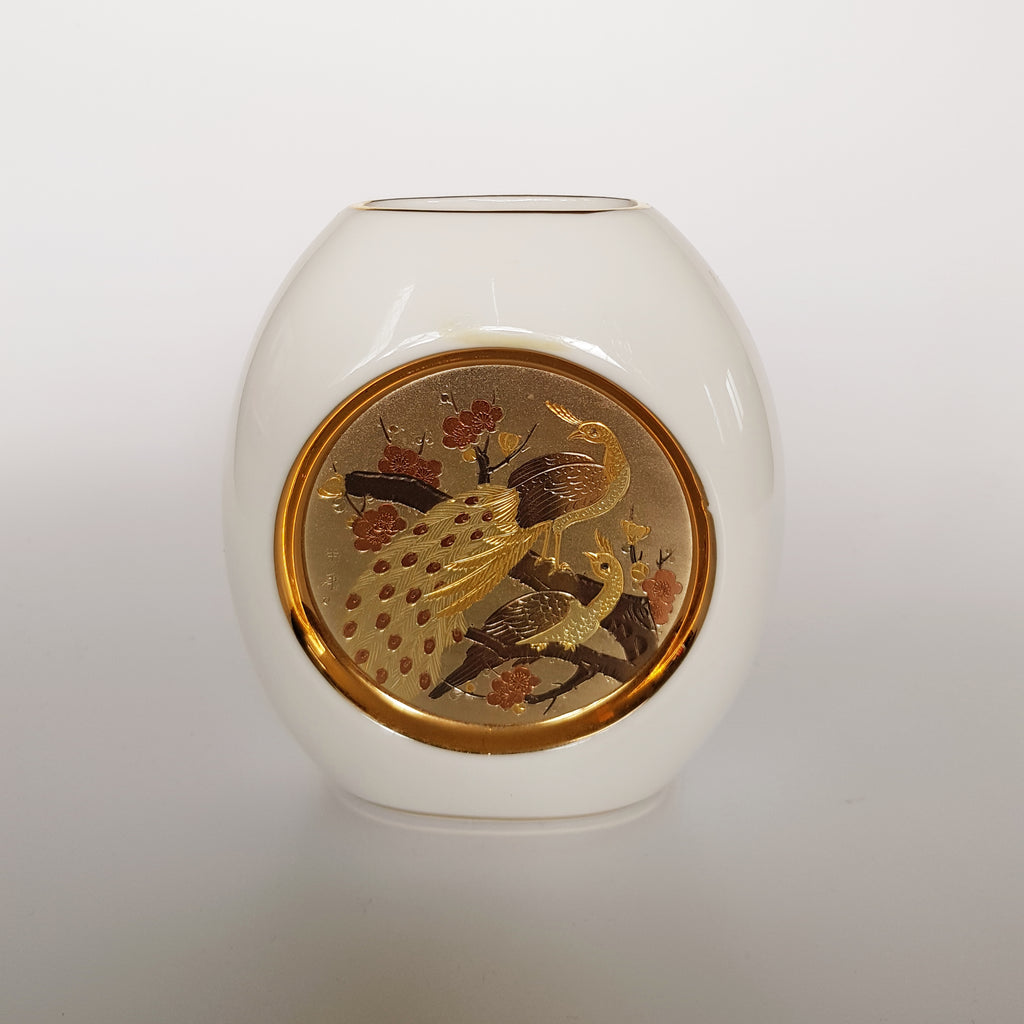 The Art of Chokin Small Vase, Edged in 24k Gold, Made in Japan
£32.00
The Art of Chokin small vase, edged in 24k gold, made in Japan. 
Chokin is an ancient Japanese art of metal engraving since the 12th century. On top of etching copper, it is gilded with precious 24K gold and silver. The engravings were originally created to decorate the armament of samurai warriors. A perfect addition to your collection of vases. It weighs 0.3 kg. Its measurements are Height 12.5 cm, Width at its widest 11.5 cm, Depth 5 cm. Collectable. Collectors' item.
Free postage and packing for all items with a shipping address in the United Kingdom and Northern Ireland. £9 postage and packaging for the rest of Europe. £15 postage and packaging for the rest of the world.