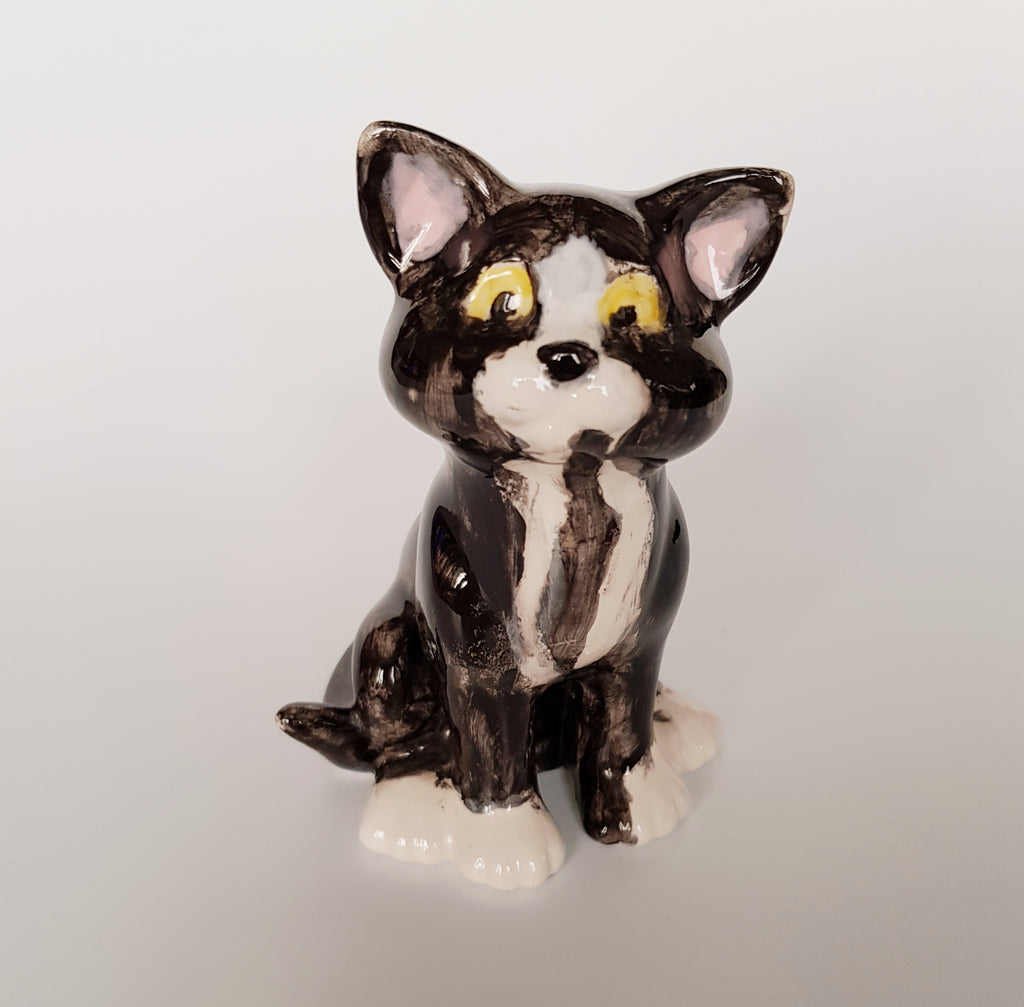 Rare Vintage Studio Art Pottery Glazed Ceramic cat Figurine Signed by the Artist R.F.O.S.
£42.00
A rare vintage studio art pottery glazed ceramic cat figurine signed by the artist R.F.O.S.. It weighs 230 g. Its measurements are 10cm width, 9 cm depth, and 13 cm height. In excellent condition, no chips, no cracks, and no restoration. A great addition to your Studio Art Pottery / cat collection. Collectable. Collector's item.
Free postage and packing for all items with a shipping address in the United Kingdom and Northern Ireland. £9 postage and packaging for the rest of Europe. £15 postage and packaging for the rest of the world.