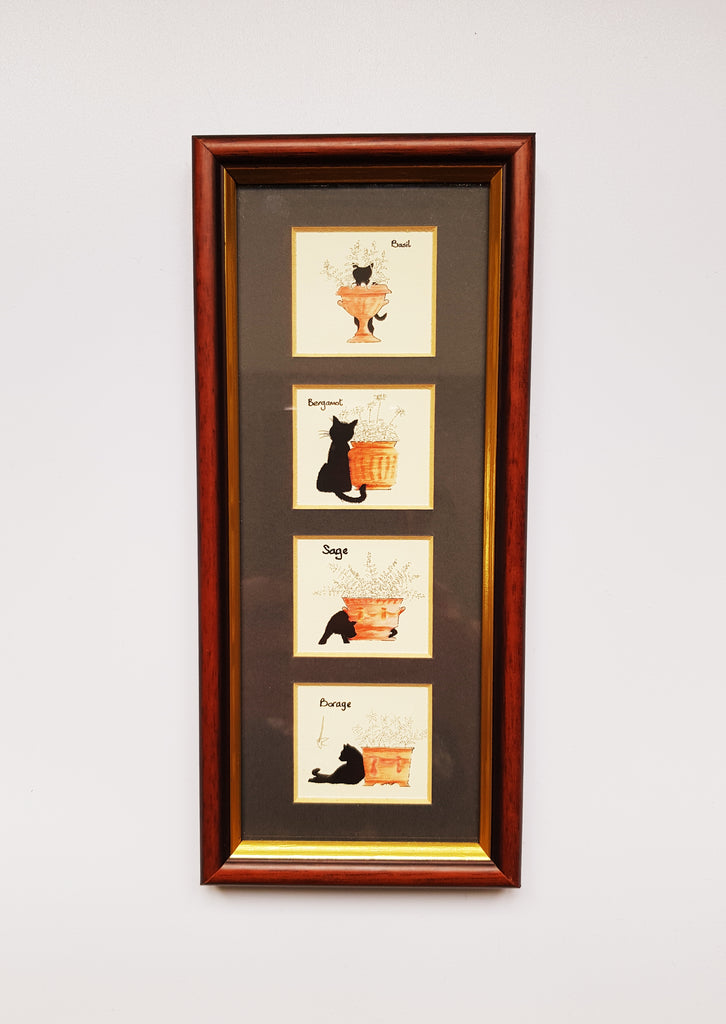 Etched Elegance print of Cat Silhouette with herb pots signed by the artist
£28.00
Silhouettes are images or designs in a single hue, and are usually remembered as the popular 18th and 19th century cut or painted pictures. The word was derived satirically from the name of the frugal French finance minister, Etienne de Silhouette, whose hobby was the cutting of paper shadow pictures.
This silhouette print takes the medium further, with contemporary subjects (cat with herb pots in this case) captured by the artist and carefully reproduced and framed by Etched Elegance to perfectly complement the delicacy of the method.
It weighs 0.2 kg. Its measurements are Height 22 cm, Width 9.5 cm, Depth 1 cm. It has a hook in the back for hanging on the wall. It is in perfect condition. Collectable. Collectors' item.
Free postage and packing for all items with a shipping address in the United Kingdom and Northern Ireland. £9 postage and packaging for the rest of Europe. £15 postage and packaging for the rest of the world.