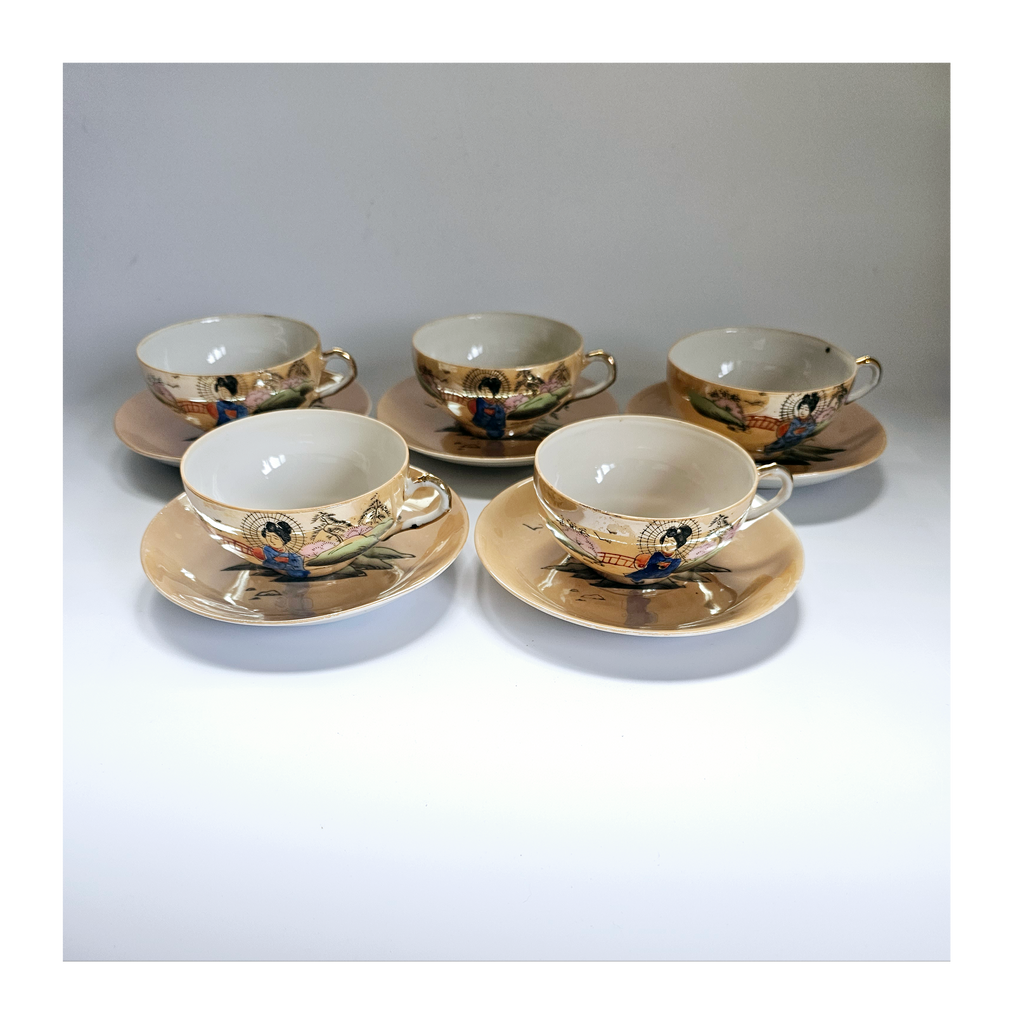 Beautiful vintage Japanese Hand Painted Klimax Egg Shell Porcelain Tea Set
$59.00
A Beautiful vintage Japanese Hand Painted Klimax Egg Shell Porcelain Tea Set.
The set contains six saucers and five cups. It is in good condition, no crack or chips. There is crazing on all the pieces. The set weighs 600 g. Each saucer measures 13 cm in diameter. Each cup measures 11 cm width at its widest and 4.2 cm height. A great addition to your vintage Japanese tea set. Collector's Item.
Free postage and packing for all items with a shipping address in the United Kingdom and Northern Ireland. £9 postage and packaging for the rest of Europe. £15 postage and packaging for the rest of the world.